6″ Basic System w/ Rear Performance Shocks – K6008
$1,922.26
Authorized Online Retailers
Rocky Mountain Suspension
$1,922.26
Buy Now
FREE SHIPPING to lower 48 states. Awesome customer service!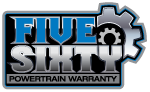 Description
This system feature Fabtech‰Ûªs proven IFS technology with extended length ductile iron steering knuckles for proper factory electronic stability control functionality. Heavy duty 1/4‰Û thick steel lower control arm crossmembers provide superior ground clearance while the integrated front differential skid plate adds protection to the drivetrain. Rear lift is accomplished with a block and u bolt configuration.
The Basic System includes front coilover spacers that utilize the factory Coilover shocks for a stock like ride characteristic.
Extended Length Ductile Iron Spindles
1/4" Thick High Arched Crossmembers
Steel Coilover Spacers
Rear Block & U-bolt Kit
---
1/4" thick steel lower control arm crossmembers are arched for maximum ground clearance. Four adjustable alignment cams provide a wide range of adjustment. The fully welded box design of these crossmembers provides additional strength to the front suspension.
---
| Oty | Part # | Description |
| --- | --- | --- |
| 1 | FTS25021 | Component Box 1 |
| 1 | FTS25022 | Component Box 2 |
| 2 | FTS7333 | Rear Performance Shocks |
---
FOOTNOTES

15. Will experience some loss of turning radius.
176. Will not fit Titan XD models.