Shock Service Department is Temporarily Closed
The Fabtech shock service department is temporarily closed while we move to our new state-of-the-art facility. We expect shock rebuild services to be available again starting May 1st, 2023. Once the shock service department is back up and running, you will be able to submit your requests for service on this page.
We apologize for any inconvenience this may cause.
Dirt Logic shocks are high-performance dampers that share the same design as race shocks that require routine maintenance. It is important to keep your Dirt Logic shocks clean and serviced regularly.
The outside of the shock should be kept clean using a PH balanced cleaner and spray wax. Do not use an abrasive cleaner as it will damage the surface finish for life. Cleaning will help to reduce heat created during use that can lead to fade or loss of performance. The internal workings of the shock should be serviced approximately every 25,000 miles or less if driven off-road frequently.
Fabtech's shock lab offers rebuild services for all Dirt Logic shocks as well as custom tuning to better meet your driving demands. A typical rebuild will consist of a complete disassembly of all parts including the shim stack and rod guide. Each component is carefully inspected for wear and thoroughly cleaned. If there is any excessive wear or damage, the component will be replaced. Master technicians will reassemble the shock with new O-rings, seals, wear band(s) and specialty oil. The shock will be factory packed and shipped back to you within 10 days.
To initiate a rebuild order, please complete the shock service form and submit it. Fabtech will then contact you with a work order number and shipping information.
When boxing shocks to be sent to Fabtech make sure they are in a box that is secure and can withstand shipping.
Do not send mounting hardware or misalignments. Only the shock/s.
Some shocks may require replacement component parts to be properly rebuilt. You will be contacted if additional parts are required with a cost estimate.
Shocks with blue anodizing are no longer serviceable. Do not send. Only shocks with black anodizing are serviceable.
Cleaning Fee- If shocks arrive overly dirty there will be a 25.00 Cleaning fee per shock applied. Send clean shocks and avoid this charge.
---
Dirt Logic Rebuild Pricing
2.25 Non Resi (Shock or Steering Stabilizer)....... $110.00
2.25 Resi (Shock or Steering Stabilizer)....... $110.00
2.5 Coilover Non Resi....... $175.00
2.5 Coilover Resi....... $175.00
3.0 Resi w/ adjuster....... $200.00
3.0 Coilover Resi w/ adjuster....... $250.00
3.0 Bypass Resi....... $350.00
4.0 Non Resi....... $250.00
4.0 Remote Resi....... $250.00
4.0 Piggyback Resi....... $250.00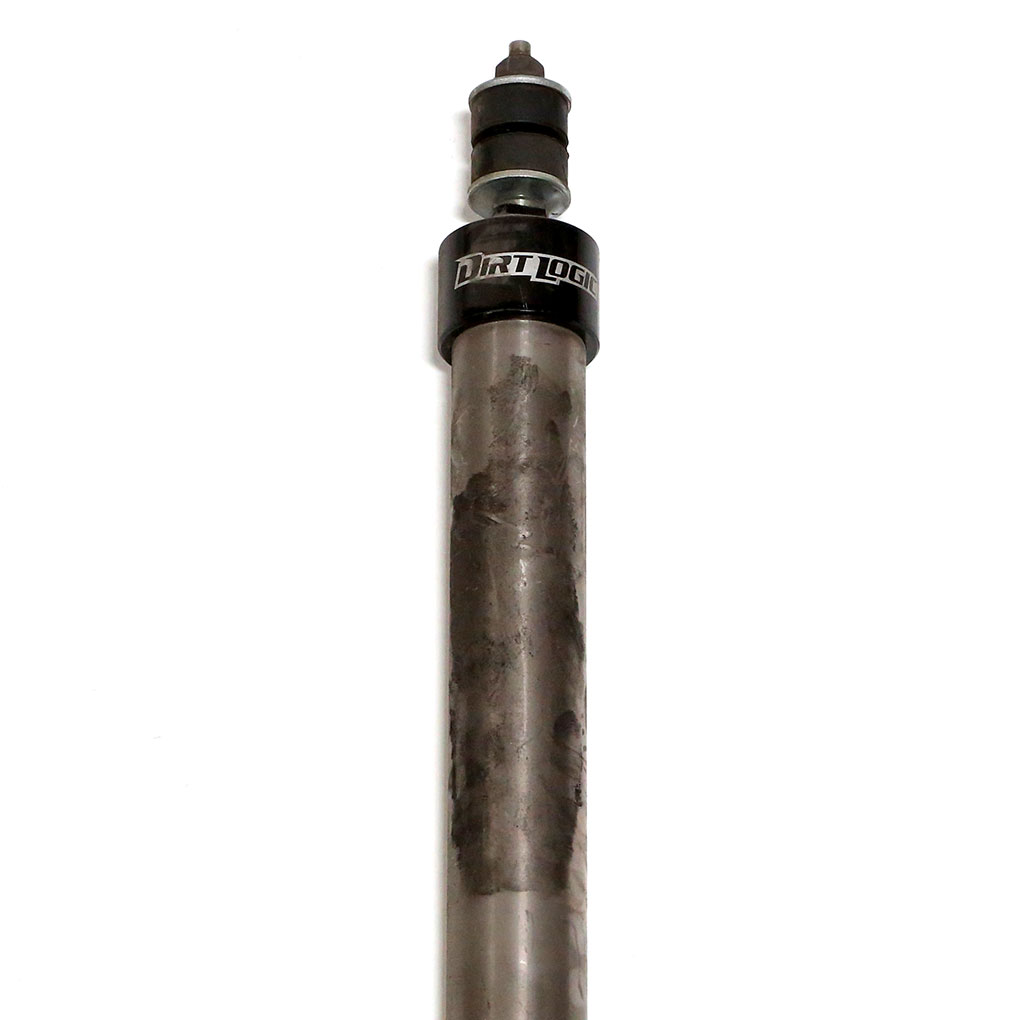 * This is an example of a dirty shock. Cleaning fees will be charged.